KU offers recycling and composting services for events taking place on KU Lawrence Campus. Event recycling is now included in requests for additional trash service. These requests can be placed through Maximo.
Thank you for allowing us to help divert waste from your event!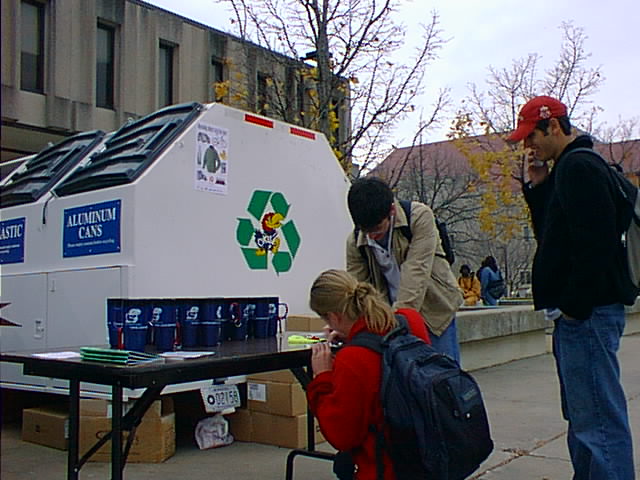 Composting for Events
KU Recycling provides composting upon request at campus events at no additional charge. If you would like to collect organic waste for proper disposal at your next event, please contact KU Recycling at kurecycling@ku.edu. A member of our team will follow up to confirm your request and to provide talking points to help guests at your event use the compost bins properly.